Automatic Cashback | In-Store & Online | Cashrewards
Automatic cashback
Be rewarded with cash when you shop online and in-store at thousands of participating locations.
The brands you love
We're partnered with over 1,500 of Australia's biggest retailers to bring you the best cashback offers.
Aussie & award-winning
Our growing team of 70+ employees is based in Sydney and here to help.
Get cashback automatically at all these stores and more
How Cashrewards works
Join for free
Then securely link your Visa or Mastercard to activate in-store rewards.
Shop online
Find your favourite stores on our website or app and click to shop as usual.
Shop in-store
At participating store locations and pay with your linked card. That's it!
Get cashback
Withdraw your cash into your PayPal or bank account.
Australia's No. 1 cashback site
$100,000,000
Cash paid back to our members (and counting…)
Rewards you control
Log in to your Cashrewards digital wallet to check your rewards history, view your balance and withdraw your cash.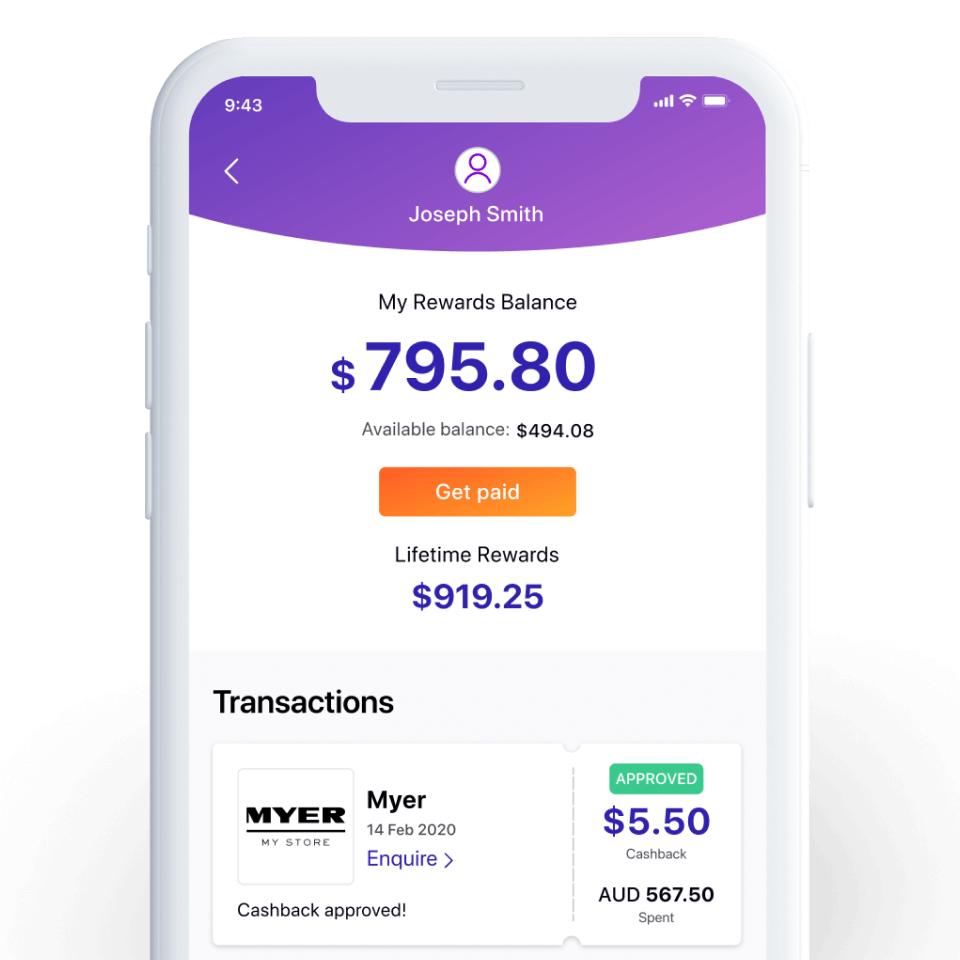 Cashback on-the-go
Download the Cashrewards app to unlock exclusive deals, manage your account and discover in-store rewards near you.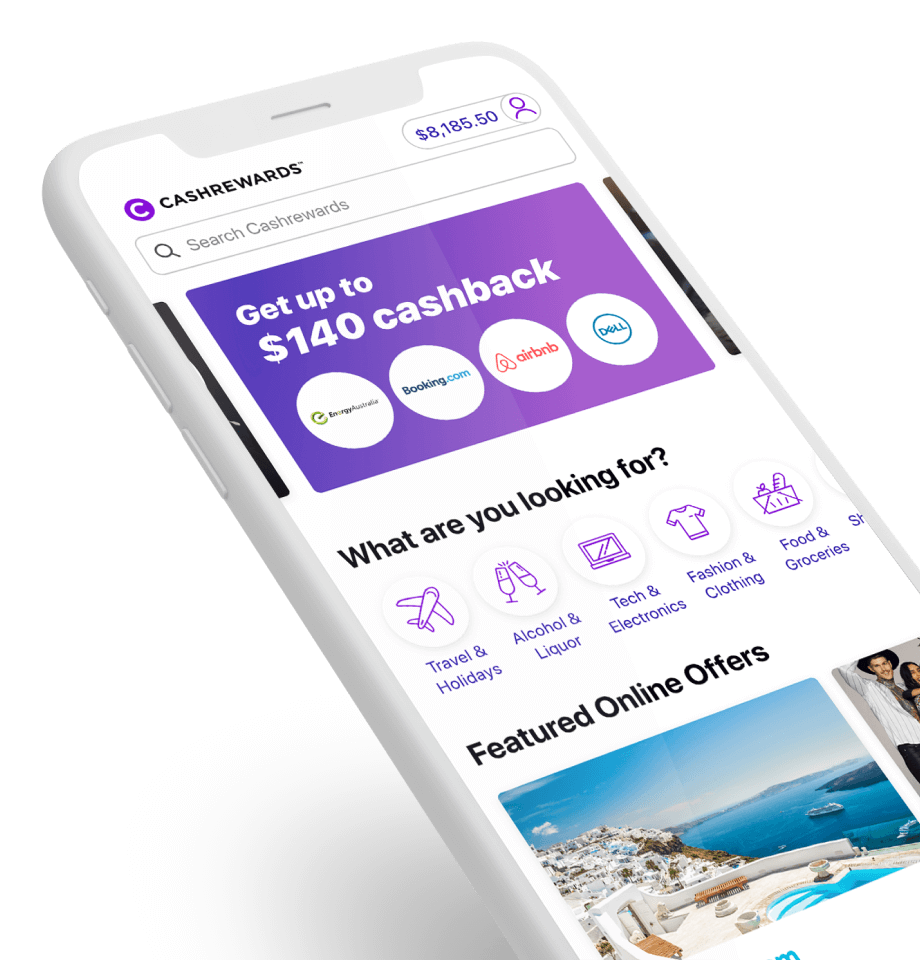 Never miss a deal
Install the Cashrewards Notifier on your web browser and never miss cash back when you shop online.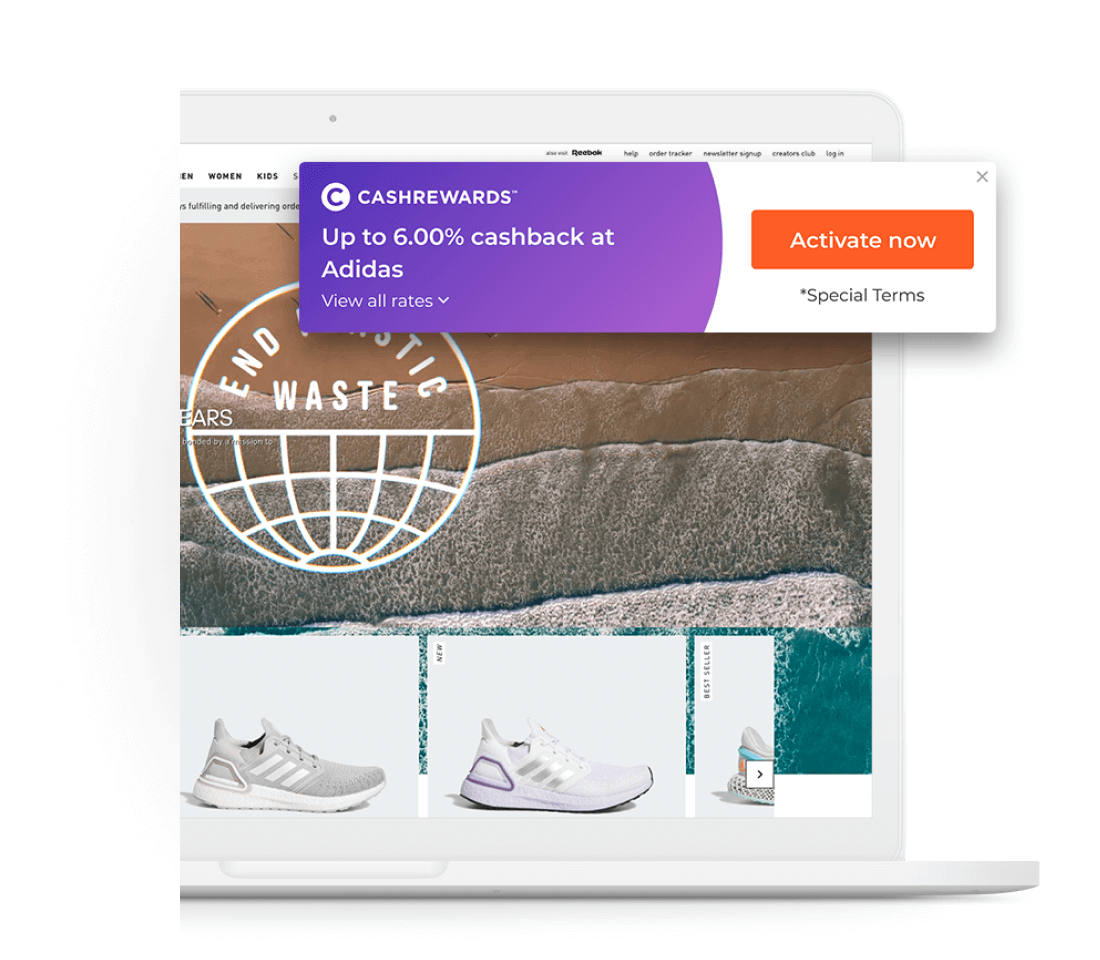 Bank-level security
We've partnered with financial service providers who ensure your data is hardware encrypted and inaccessible to others.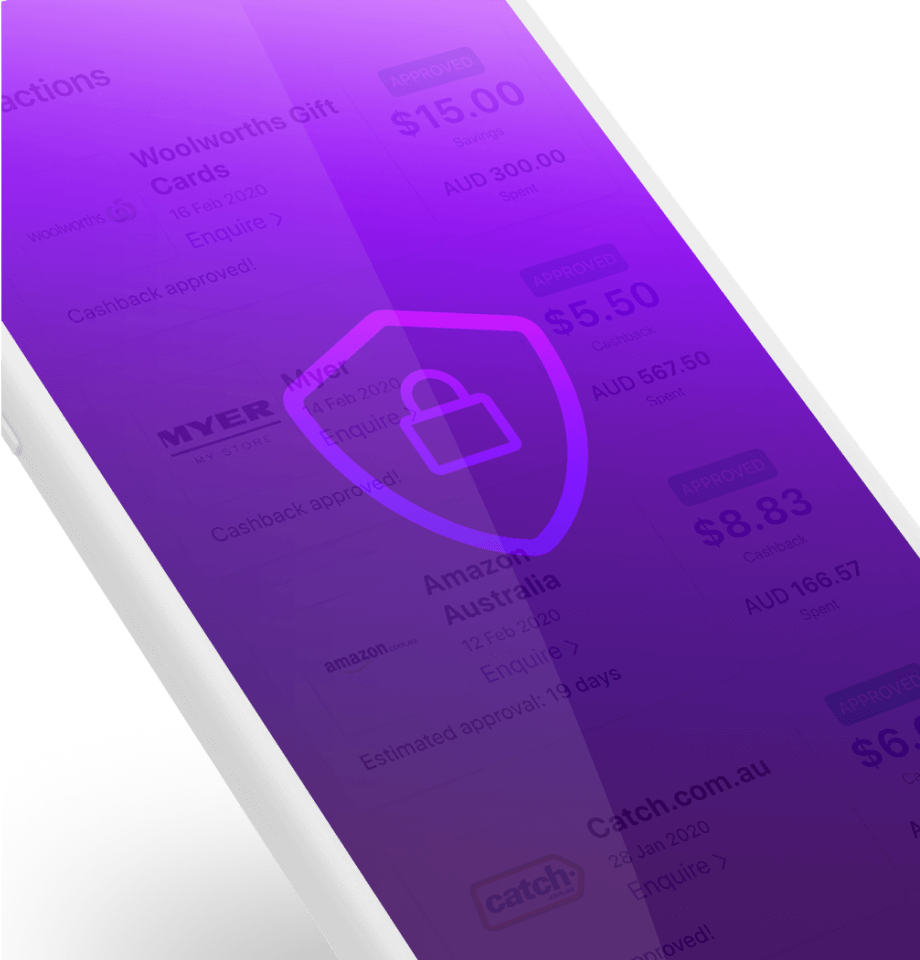 Why 1 million Aussies love Cashrewards
29 May 2019
Easy to use
9 Apr 2019
Free money just to shop
20 Aug 2019
Fast money
Help Aussie families every time you earn
After experiencing the life-changing work of the Starlight Foundation first-hand, we donate 1% of business equity and 1% of every cash reward you redeem to the foundation. Our goal is to support 10,000 kids by the end of 2020.
Our story
Frequently asked questions
How does Cashrewards work?
How do I receive my cash?
How long does it take to get my cashback?
How are my online purchases tracked?
How are my in-store purchases tracked?
Can I use my linked card to get cashback everywhere?
Looking for business solutions?
Find out how you can leverage the power of nearly 1 million engaged shoppers as a Cashrewards partner.