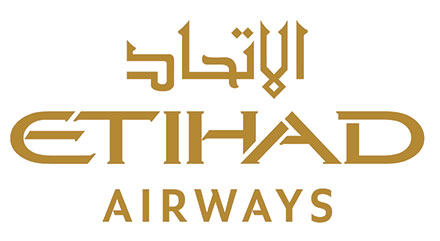 Etihad Airways
cashback & coupons
Great fares on flights and holidays
Etihad Airways cashback & coupons
Great fares on flights and holidays
We're sorry.

We don't have this store on Cashrewards right now, but you could see it come to life one day.
About Etihad Airways
Etihad Airways, the national airline of the United Arab Emirates, has in just ten years established itself as the world's leading airline.
"Etihad" is the Arabic word for "union".
Set up by Royal (Amiri) Decree in July 2003, Etihad commenced commercial operations in November, 2003, and has gone on to become the fastest growing airline in the history of commercial aviation.
Based in Abu Dhabi, the capital of the United Arab Emirates, Etihad Airways serves an international network of 109 existing or announced passenger and cargo destinations in the Middle East, Africa, Europe, Asia, Australia and North America.
It has a modern fleet of 102 aircraft, and more than 210 aircraft on firm order, including 71 Boeing 787s, 25 Boeing 777-X, 62 Airbus A350s and 10 Airbus A380s.