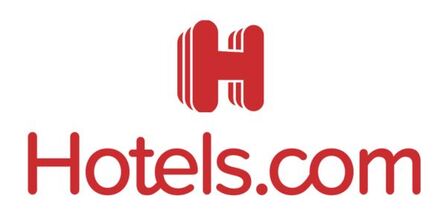 Hotels.com
cashback & coupons
World renowned accommodation provider
Hotels.com cashback & coupons
World renowned accommodation provider
Up to 95 days from travel completed

Cashback tips

Disable your ad blocking software during your shopping sessions.
Do not visit oth...

Disable your ad blocking software during your shopping sessions.
Do not visit other websites after clicking through Cashrewards.
For each new transaction, return and click through to the store again.
Complete your transaction within 3 hours of clicking through to the store.
Read the store special terms.
You may not earn Cashback on GST, freight, delivery fees and taxes.
You won't earn Cashback if an order is cancelled, changed or returned.
Cashback won't be payable if fraudulent activity is detected.

You may not be eligible for Cashback:

If a gift card is purchased or used as payment.
If a coupon code is used that is not listed on Cashrewards.
If your order is not fully completed online or is later changed.

Special Terms

Cashback through Cashrewards and Hotels.com / Expedia member points will be credited only on completed, eligible travel.

Note that due to COVID-19, there may be a delay in cashback & points being credited to you after the current estimated approval timeframe.

Standard cashback rate is only available to members that are not signed in to Hotels.com or who make a booking as a guest.

This merchant now allows app to app tracking. If you would like to purchase via Hotel.com's app, please ensure you have the Hotels.com app installed prior to clicking from the Cashrewards app.

Use of any coupons and/or incentive offers/links/secret prices (including Amex/Mastercard/Visa discounts) will invalidate any cashback and/or any cashback claims, including our cashback guarantee, unless specifically listed on this site.

Cashback is ineligible on price-matched bookings, or if payment is made partially or in full with any Hotels.com credit, including good will credit.

Cashback is ineligible on any expenditure outside of the room rate (room service, in-room movies, parking, dry cleaning, etc).

Cashback may not be available until 95 days after completion of travel.

You must return and click through from Cashrewards every time you make a new booking/transaction.
About Hotels.com
Hotels.com is a leading provider of hotel accommodation worldwide, offering a one-stop shopping source for hotel pricing, amenities and availability.
With hundreds of thousands of hotels and resorts across the globe and unbeatable prices, why not book your next holiday through Hotels.com?