How does cashback work?
Whether you shop online or in-store, you can score huge savings when you start every shop with Cashrewards.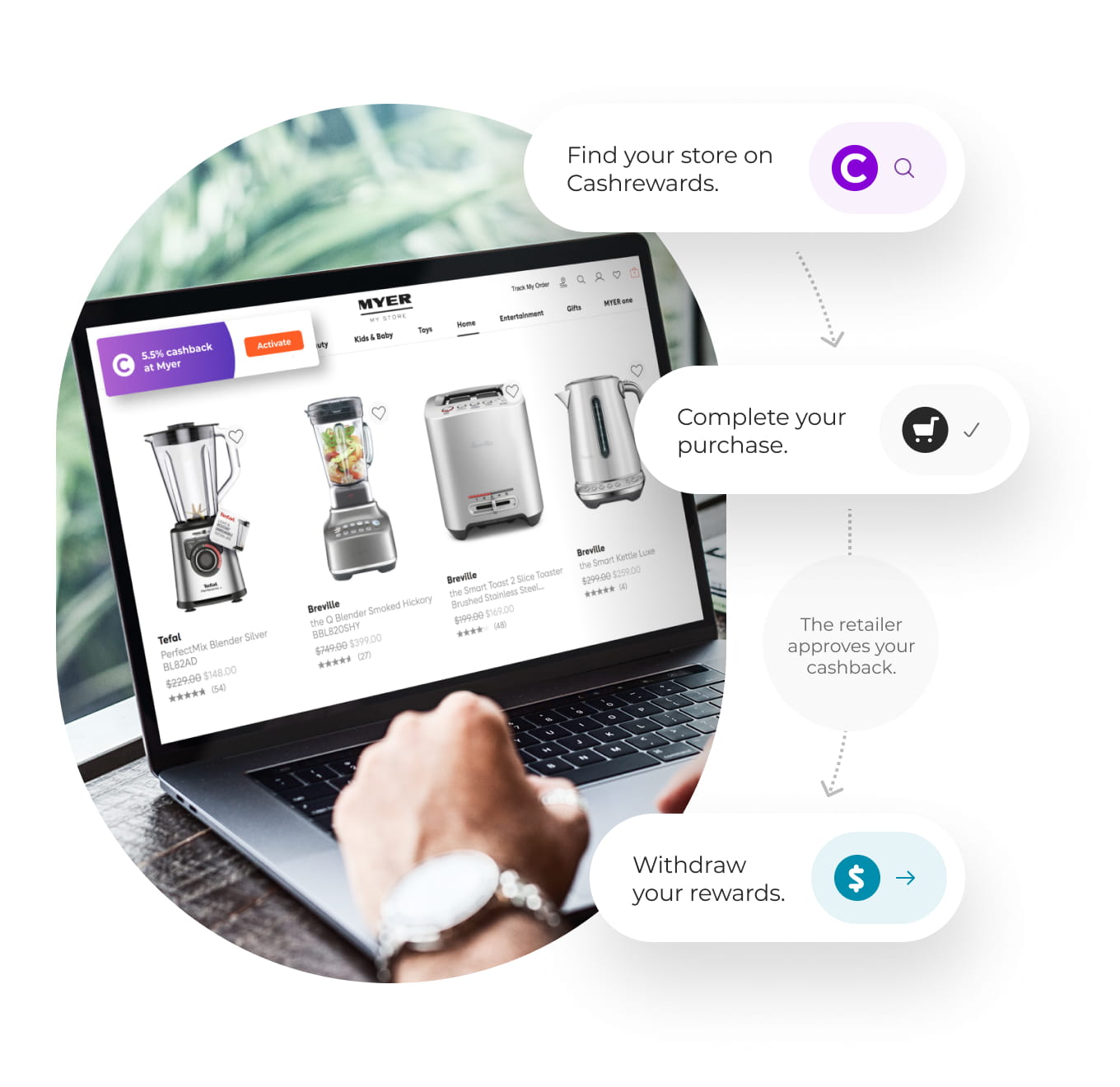 What is Cashrewards?
Cashrewards rewards smart shoppers. We pay you back a percentage of what you spend at over 1,600 Australian and International retailers to reward you for starting your shopping journey with us.
Build a new wardrobe, plan your dream vacation or do your weekly grocery shop through Cashrewards. On average, you'll receive 7% cashback.
How it works
Start every shop with Cashrewards.
When you shop at your favourite stores through Cashrewards, we earn commission and share it with you as cashback. Once a retailer confirms you've made an eligible purchase, we credit your Cashrewards account and you can withdraw your cash into your bank or PayPal account. Too easy.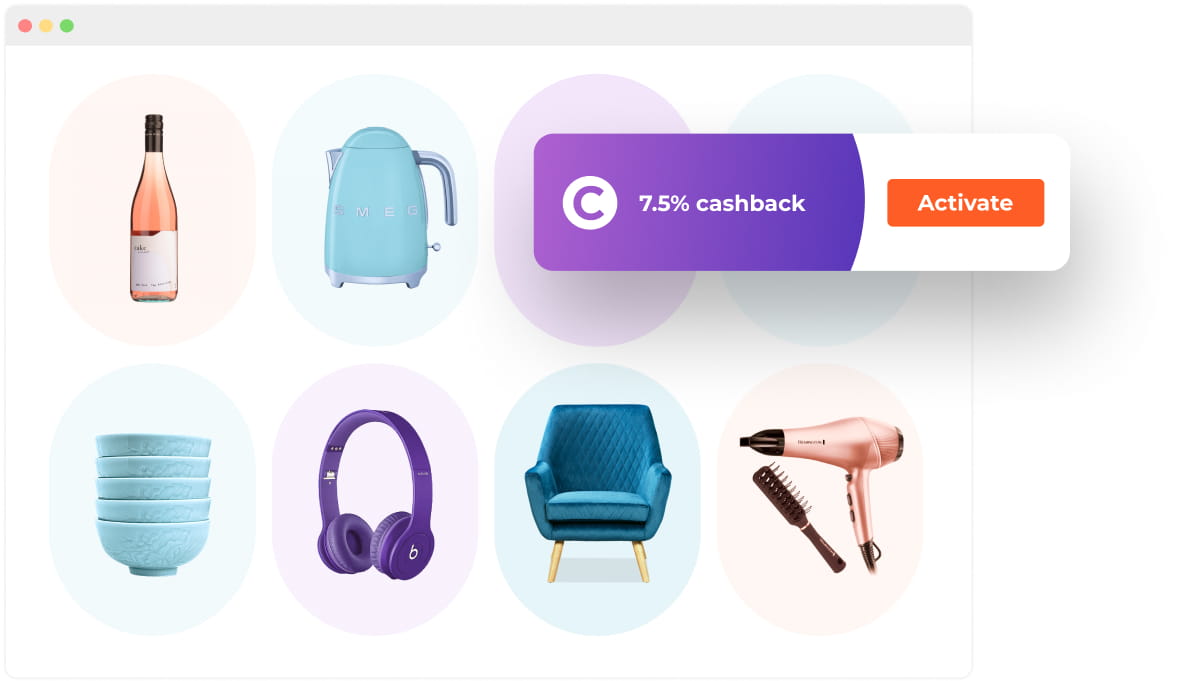 01.
Shop online
Log in to Cashrewards and browse retailer offers via our website, app or extension. Click through to activate your chosen offer and make your purchase.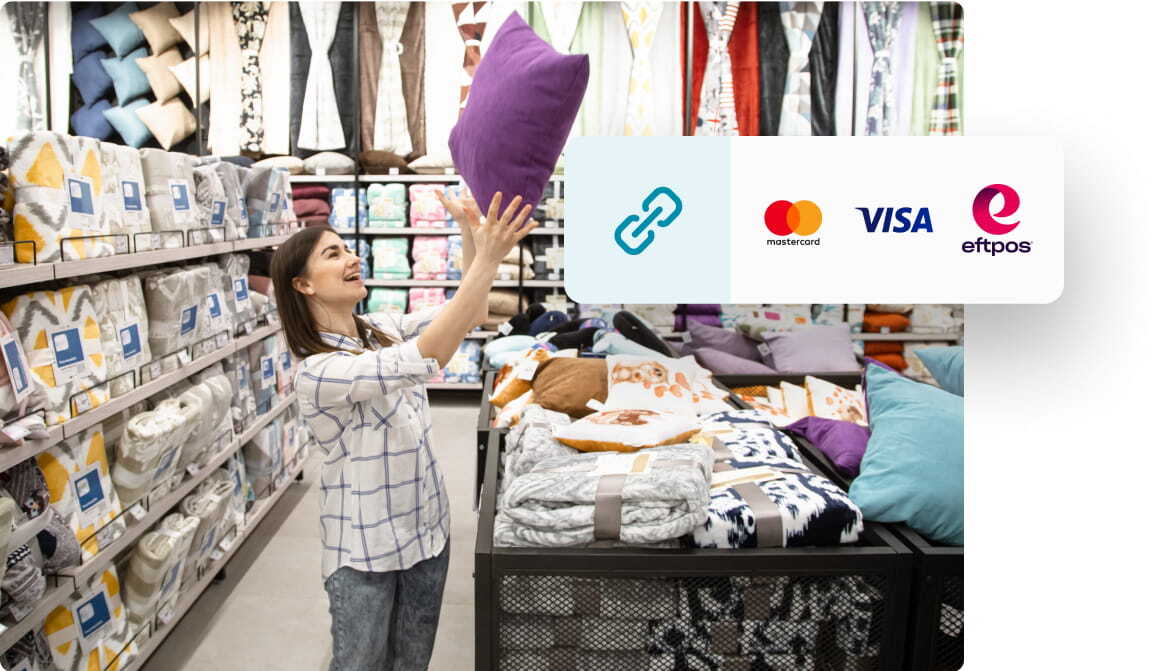 02.
Shop in-store
Securely link your Visa or Mastercard credit or debit card to your Cashrewards account. When you use your linked card in-store at participating retailers, we'll track your purchase.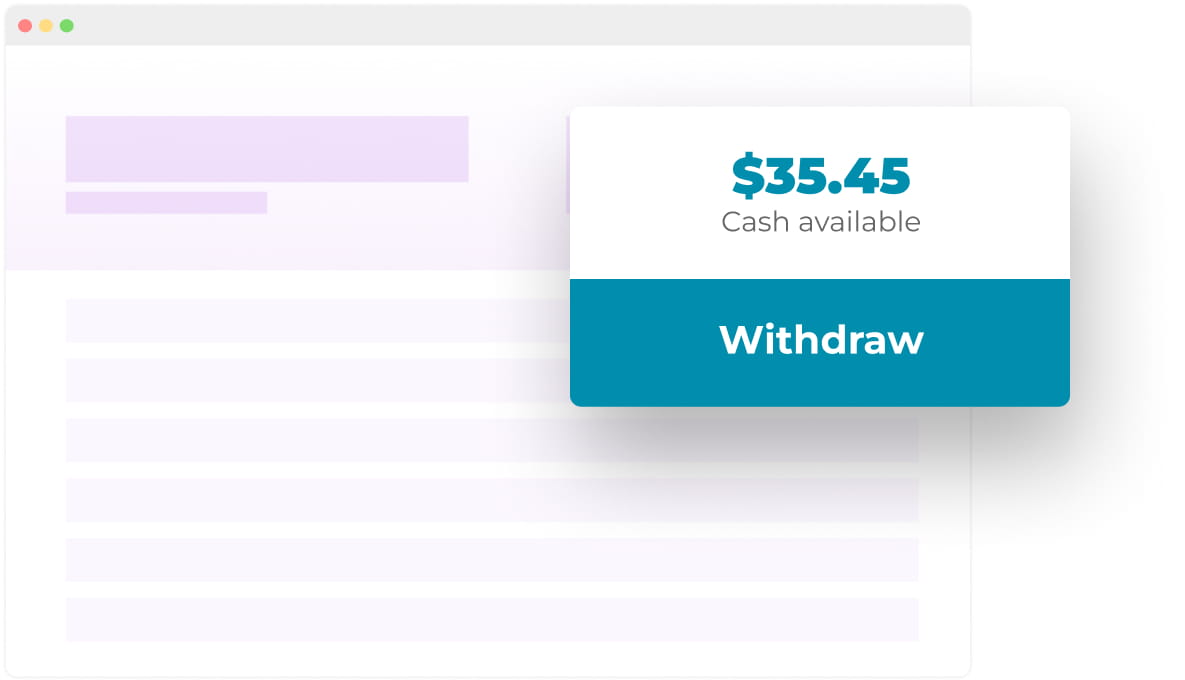 03.
Get cashback
It can take up to seven days for pending cashback to show in your Cashrewards account, then between one and 100 days for retailers to approve your cashback. Once your transactions are approved, withdraw your cash into your PayPal or bank account.
All your favourite brands
Over 1600 retailers to shop.

Up to
10%
cashback
4%
cashback

Up to
4%
cashback

5%
cashback
Up to
5%
cashback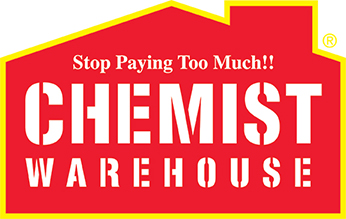 1%
cashback

Up to
75%
cashback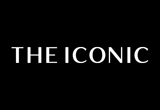 15%
cashback

Up to
5%
cashback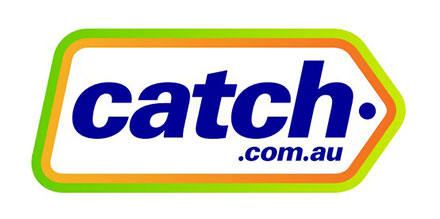 Up to
3%
cashback
0.8%
cashback

Up to
8%
cashback
Maximise your cashback.
Never miss a dollar
Get notified with our extension
Install our browser extension and we'll notify you every time cashback is available when you're shopping online.
Cashback in a tap
With the Cashrewards app
Unlock exclusive deals, manage your account and discover in-store rewards near you.
Bank level security
We take privacy seriously
We've partnered with financial service providers who ensure your data is hardware encrypted and inaccessible to others.
Questions?
We have answers.
How does Cashrewards work?
How do I receive my cash?
How long does it take to get my cashback?
How are my online purchases tracked?
How are my in-store purchases tracked?
Can I use my linked card to get cashback everywhere?
Join Australia's No. 1 cashback site
Start saving today
.
Get cashback, online and in-store, from over 1,600 of your favourite brands.