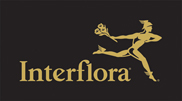 Interflora
Cash Back & Coupons
Flowers, hampers and gifts, virtually anywhere, anytime, for any occasion
Interflora Cash Back & Coupons
Flowers, hampers and gifts, virtually anywhere, anytime, for any occasion
Cash Back Tips

Disable your ad blocking software during your shopping sessions.
Do not visit oth...

Disable your ad blocking software during your shopping sessions.
Do not visit other websites after clicking through Cashrewards.
For each new transaction, return and click through to the store again.
Complete your transaction within 3 hours of clicking through to the store.
Read the store special terms.
You may not earn Cashback on GST, freight, delivery fees and taxes.
You won't earn Cashback if an order is cancelled, changed or returned.
Cashback won't be payable if fraudulent activity is detected.

You may not be eligible for Cashback:

If a gift card is purchased or used as payment.
If a coupon code is used that is not listed on Cashrewards.
If your order is not fully completed online or is later changed.
About Interflora
Australia's leading floral company providing high quality flowers at competitive prices.
Interflora is a household name when it comes to sending flowers as gifts to all locations of Australia and overseas. Covering all the major cities, plus lots of smaller towns and outback areas.
With the largest network of expert florists, a recognised brand and an unbeatable reputation, it's clear why customers choose Interflora time, and time, again.
Interflora's integrity is supported by the "Interflora Guarantee" which assures "the freshness, flower quality and value of each Interflora relay order".
Flowers are the perfect gift for all occasions. We also have a large range of plants, hampers and terrariums.
Browse the Interflora range via the 'Shop Now' button to earn Cashback on all of your flower and plant, gift purchases.