Up to 7.00% Cashback
Click & Collect or delivered, save even more with rewards payable on online orders picked up in-store or home delivered.
Don't wait! Buy online and you can pick up in as little as two hours.
Huge Online Range Of Beer, Wines and Spirits at Low Prices.
You will find the biggest liquor range at Dan Murphy's... and we do mean big!
Over 3,500 different wines, local, imported, old and rare... we cater for all tastes. Plus, we have more varieties of beers and spirits than your average convenience bottle shop.
Whatever you're looking for, whether it's tried and true, innovative or unusual, you'll find it at Dan Murphy's.
Special Terms
Cashback on Champagne & Sparkling Wine: 3.50 %
Cashback on Beer: 3.50 %
Cashback on Wine: 7.00 %
Cashback on Cider: 6.70 %
Cashback on Non-Alcoholic Products: 6.00 %
Cashback on ShipSmart: 6.00 %
Cashback on Mixed Items: 3.50 %
Cashback on Spirits & Liqueurs: 5.00 %
Important:
Mixed Items category includes products in a mystery mixed pack. These can be made up of products in clearance items, weekly tastings, this weeks offers, top 100 and top products.
Rewards are not payable when you purchase a gift card.
Rewards are payable when you pay for your purchase with a Dan Murphy's or WISH gift card.
Rewards may not be payable when used in conjunction with payment by a Groupon Woolworths Voucher or other third party promotional vouchers.
Your cashback is guaranteed
Never miss out on cashback from your favourite stores.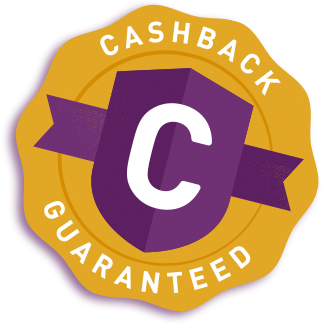 Read full terms »