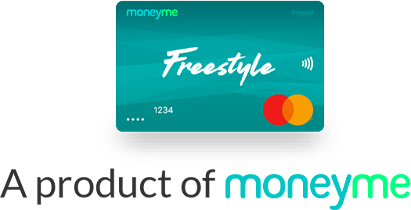 MoneyMe
cashback & coupons
Apply online, get funds within minutes and credit up to $20,000
MoneyMe cashback & coupons
Apply online, get funds within minutes and credit up to $20,000
Cashback tips

Disable your ad blocking software during your shopping sessions.
Do not vis...

Disable your ad blocking software during your shopping sessions.
Do not visit other websites after clicking through Cashrewards.
For each new transaction, return and click through to the store again.
Complete your transaction within 3 hours of clicking through to the store.
Read the store special terms.
You may not earn Cashback on GST, freight, delivery fees and taxes.
You won't earn Cashback if an order is cancelled, changed or returned.
Cashback won't be payable if fraudulent activity is detected.

You may not be eligible for Cashback:

If a gift card is purchased or used as payment.
If a coupon code is used that is not listed on Cashrewards.
If your order is not fully completed online or is later changed.

Special Terms

The cashback offer of $75 will be paid to the Cashrewards customer if the customer is approved for a new Freestyle Account. The cashback will be paid to your Cashrewards account after 30 days of opening your new Freestyle Account. You must have an active Cashrewards account to which the cashback can be deposited.

You are not eligible to receive the cashback if your Freestyle Account is closed or in default prior to the cashback being credited to your Cashrewards account.

The offer is not available in conjunction with any other MoneyMe offer and is only available to new Freestyle customers and is limited to a maximum of $75 cashback per customer.

You cannot transfer or assign your right to the cash back to any other person, and we accept no responsibility for any tax implications that may arise from the offer.

We reserve the right to, at any time, withdraw or extend the Offer or otherwise vary these T&Cs.

Participation in the offer is deemed acceptance of these T&Cs.

The Freestyle Virtual Credit Account is provided by MoneyMe Financial Group Pty Limited ACN 163 691 236 Australian Credit Licence 442218 (we/us/our).

Applications are subject to eligibility criteria including credit approval. Other terms and conditions may apply.

You can view the Freestyle Terms and Conditions by clicking here and MoneyMe's Credit Guide by clicking here.
About MoneyMe
MoneyMe is a tech-savvy Australian credit provider that prides itself on being convenient, quick and simple to use.
MoneyMe's online model allows customers to access credit directly from their mobiles as soon as its approved.
Browse MoneyMe's services via the 'Shop Now' button to earn Cashback on all of your credit purchases.