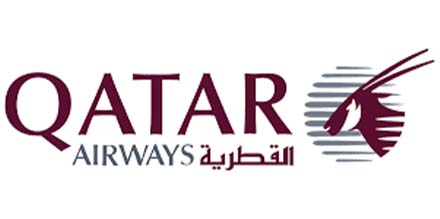 Qatar Airways
cashback & coupons
150+ destinations worldwide, with unmatched levels of service excellence
Qatar Airways cashback & coupons
150+ destinations worldwide, with unmatched levels of service excellence
We're sorry.

We don't have this store on Cashrewards right now, but you could see it come to life one day.
About Qatar Airways
Qatar Airways is one of the youngest global airlines to serve all six continents and are also the world's fastest growing airline.
They connect more than 130 destinations on the map every day, with a fleet of the latest-generation aircraft and an unrivalled level of service.
With the breadth of network coverage today, virtually no destination is unreachable.
It is with great pride that they have been awarded Airline of the Year for the fifth time -a world-first for any airline- along with World's Best Business Class, Best Business Class Seat and Best Airline in the Middle East as voted by 2019 Skytrax World Airline Awards.